Ainslee Hooper Chats with... is a totally unscripted podcast dedicated to bringing understanding of the real lives of people with disabilities to help break down stereotypes and invisible barriers due to our unconscious bias. Join me each Monday as I chat to a different guest who has their own unique journey, story and insights to share. I never know where the conversation is going to go and that makes it all the more interesting.
Episodes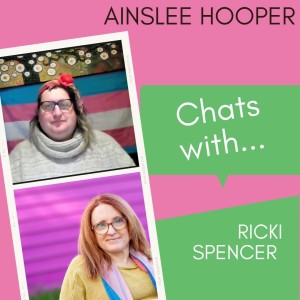 Tuesday Jul 27, 2021
Tuesday Jul 27, 2021
On the first episode of the second season of Ainslee Hooper Chats with... I am joined by Ricki Spencer. Ricki is a transgender and disability advocate and activist. Ricki is a person of so many talents and has their fingers in many pies. 
Ricki sheds light on some of the issues faced by people in the disability and LGBTQI+ communities and really brings home the point that people with disabilities all experience barriers in varying ways.